Why Come to a workday?
Workdays are the bread-and-butter of what CAMBr is all about. Its when we build and maintain the single-track we all love to ride. Trail work is both art and science, but no experience is necessary as weve got lots of great people to show you how its done. Most workdays are Saturday or Sunday mornings, 9AM-1PM, though we do sometimes have evening workdays during the summer.
Its a great opportunity to meet other CAMBr volunteers, and well feed you afterwards as well!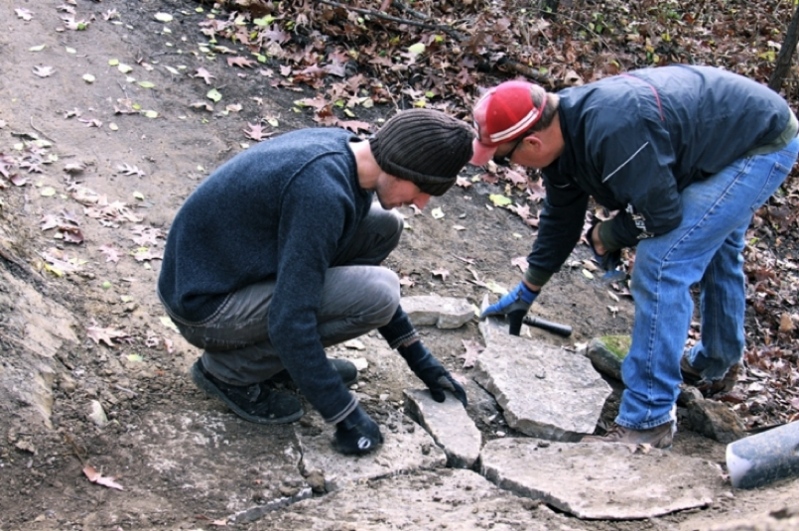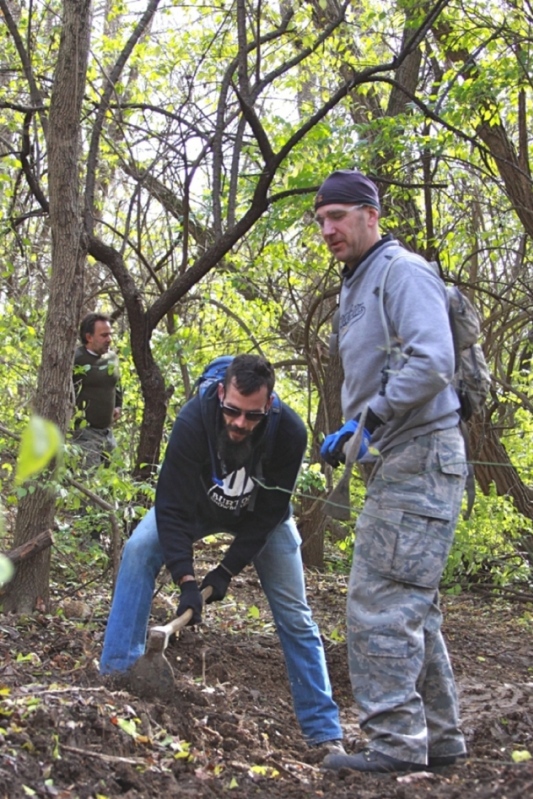 What Do I need to know?
When you come out for a trail workday, be prepared for the conditions and a good hike. Some volunteers bring a change of clothes, especially during the hot summer months. In cooler weather, dress in multiple thin layers to better regulate your temperature. When it is dry, we usually do a group ride after the trail work is done (and sometimes before as well). So bring your bike gear. CAMBr will be able to supply you with any hand tools needed. Remember to not over-exert yourself in extreme heat, use tools safely, and only use tools you are comfortable with. One thing to be careful of is poison ivy, though simple precautions will protect you most of the time.
The important stuff:
Insect repellant
Leather work gloves
Hard-soled boots
Long pants (Protection from ticks)
Hat (Protection from branch tips and thorns)
Protective eyewear (Protection from branch tips and thorns)
Hydration pack (water bottles get lost)
Hooded raincoat (if the forecast dictates)
And don't forget that every volunteer must sign an annual waiver. See link below if youd like to print out a copy and bring it along.
Andres


Beulah


Palos


Paul Douglas
Raceway Woods
Saw Wee Kee